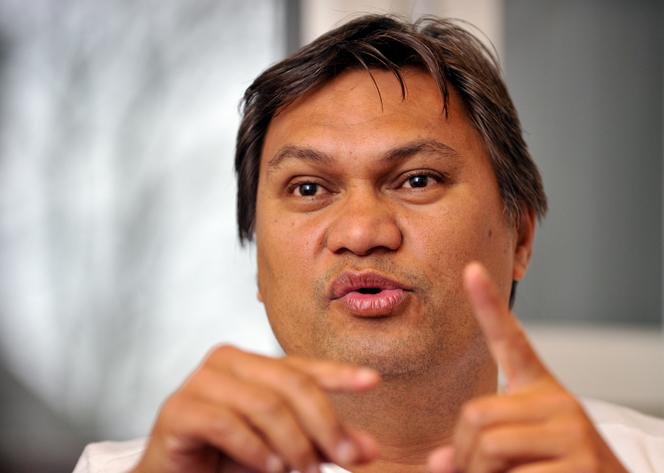 This is the first challenge that others can follow. After a seven-year investigation, French justice announced an indictment in the extensive Cattargate file. the world. This refers to the Polynesian part of the judicial investigation, which began in 2019, of the National Financial Prosecutor's Office (PNF) for "corruption, money laundering, concealment and fraud" regarding the controversial award of the 2022 World Cup in Qatar. .
According to our information, investigating judges Serge Turner and Virginie Tilmont sent a letter on Monday, May 22 to the former vice-president of the International Football Federation (FIFA) of Tahiti and the former head of the Oceania Football Confederation (OFC). , Reinald Temaria, his accusation in this case, for "corruption".
Initially appearing as a supporting witness in 2021, Mr Temar, 55, is suspected by magistrates of entering into a late 2010 pact with Qatari billionaire Mohammed Ben Hammam, known as 'MBH'. then Vice President of FIFA and Patron of the Asian Football Confederation, "In exchange for supporting Qatar to host the 2022 World Cup". contacted Mr. Temaria's lawyer, Gilles Jourdain, "I received notice of the indictment, but to this day there is no motivation to comment."
"It's good to know that the case is progressing and it will help to clarify the questions raised over time."says Jean-Baptiste Suffron, Anticor's lawyer, the civil party in the case.
305,440 euros were paid "secretly"
Between 2016 and 2019, at the end of the preliminary investigation carried out by the prosecutor Jean-Yves Lorguilou, the PNF tried 74-year-old Mr. Ben Hammam. "Neutralization of the vote in favor of Qatar's competitors"On December 2, 2010, a few weeks before the vote, Mr. Temaria was suspended for "disloyalty" by FIFA's ethics committee for paying his defense expenses.
PNF believed that MBH called on Mr Temaria, who was no longer entitled to vote, to challenge his sanction to appeal "Block the appointment of a new representative" During the OFC's secession vote, hostile to Qatar.
A total of 305,440 euros were paid "occultly" For Mr. Temarii's legal fees by MBH through two Qatari and Lebanese companies, in two installments in February and April 2011, to the Swiss account of JCB Consulting International, a company of Jean-Charles Brissard specializing in economic intelligence and terrorist networks.
Source: Le Monde