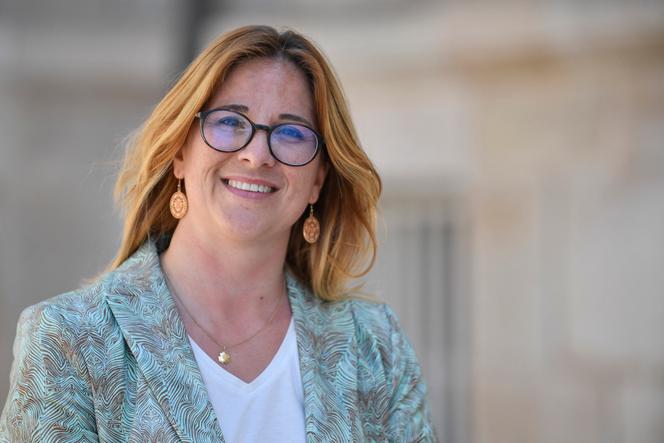 The rules governing conflicts of interest are subject to interpretation in the National Assembly. Since 2017, the case of Marjoline Meinier-Millefert, the Renaissance deputy of the 10th district of Yserye, offered us a demonstration of this. The elected official is implicitly implicated in a performance report by former ethics officer Christophe Palese, released Wednesday, May 24, the site said. context. But according to our information, his successor Jean-Eric Giquel makes the opposite interpretation from the MP's case. The first considers that it has voluntary functions that are incompatible with the mandate of a member of parliament, while the second does not see a problem with this.
The Vice-President of the Commission for Sustainable Development and Regional Planning, Marjolene Meinier-Millefert, has been active in issues related to energy renewal since her first mandate. In March 2021, he was appointed President of the HQE-GBC Alliance, a non-profit association recognized as a public benefit that brings together construction professionals and promotes sustainable construction.
The HQE-GBC Alliance is officially listed in the High Authority for Transparency in Public Life (HATVP) interest directory for its lobbying activities. For example, in 2021, he announced that he would intervene with the government "Participation in the updating of regulatory texts related to the use and verification of environmental data".
President of the Construction Industry Association
In his report, former ethics officer Christophe Palles takes aim at this situation, without specifically naming it, noting that the electoral code "Prohibits any MP from performing the activities of a representative of interests" For lobbies declared for HATVP. According to him, it follows from this "Chairmanship of an association with the status of an interest representative, even if voluntary, is incompatible with the parliamentary mandate".
Its analysis does not have direct consequences, the assessment of the incompatibility of activities is the responsibility of the Assembly delegation, which is responsible for the use of the status of a deputy. So far, the body headed by the elected Caroline Fiat (La France insoumise) has not asked Marjolein Meignier-Millefert to give up the presidency of the HQE-GBC alliance.
The former ethics officer, on the other hand, believes that even if such a function is considered compatible with the mandate of the parliament, the elected representative should "I prefer deportation" during parliamentary work "Likely to interfere with the interests of the association in question and its members". However, Marjolene Meignier-Millefert was appointed co-rapporteur of the mission for the energy renovation of buildings in March.
Source: Le Monde