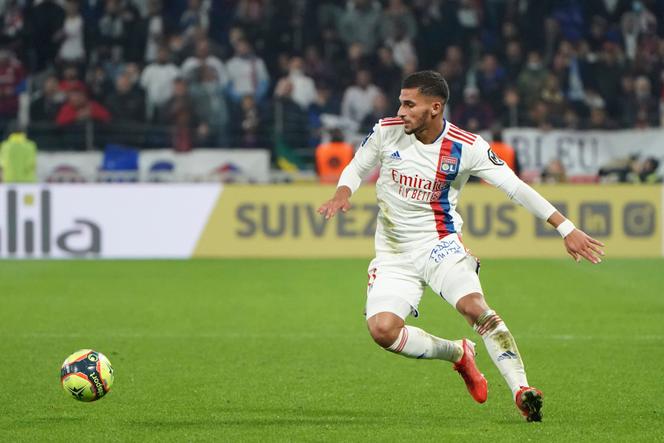 Olympique de Lyon (OL) went up on Wednesday March 22. In a message posted on social media, the club supported midfielder Houssem Aouar, who was targeted by racist abuse after announcing his decision to wear the colors of Algeria.
The Lyon-born and locally trained player announced his choice on Thursday, March 16. Before that, he was France's international hope and won the cap with the A team in 2020.
Auar, who has been at the club for several months and whose contract with OL expires in June, was whistled when he came on in Friday's Ligue 1 draw with Nantes (1-1) at the Groupama Stadium. Even then, supporters voiced it Marseillaise to mark their displeasure. Racist insults are also spread to him on social networks.
???? OL supports @HoussemAouar as well as all victims of racism and discrimination… https://t.co/DNmDjD0FBR
"Football is universal"OL claimed, condemned "hate" and expresses his support "Husseum Aouar, like all victims of racism and discriminatory acts because of their origin or life choices".
"I had a second chance and I took it"
On March 16, the 24-year-old footballer explained in a video broadcast by the Algerian Football Federation (FAF) that the idea of ​​representing the Fennecs. "I've been in my head for too long". He finally decided after taking time to think about it after a call from FAF chief Jahid Zefizef, who contacted him in the summer of 2022 while he was on vacation in Algeria.
"I have a big part of me that is French because I was born here and I grew up here, but I also have a big part of me that is Algerian because of my background and also how I was educated at home, quite a bit. just"he argued.
"I could not see myself doing this process because I was afraid that it would be perceived as opportunistic and the coach there. [Djamel Belmadi] and the president [de la FAF] They gave me a hand and I considered it a sign of fate, I was given a second chance and I jumped."he added.
"This choice means a lot to me, my family, my parents, so it's very powerful for me.he continued. It is not a default choice at all, it is simply a choice of the heart. »
New crosswords, sudoku and found words every day.
Play it
His only selection for the French national team dates back to October 2020, during the match against Ukraine. A friendly meeting that allowed him to change the sports nationality according to the regulations of the International Football Federation (FIFA).

Source: Le Monde